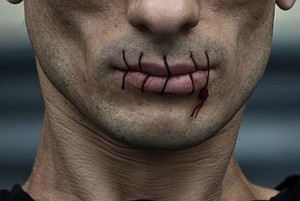 Works in the Re-Aligned Project: Carcass
See also the brief excerpt from an extensive interview (the first video, below) with Ivor Stodolsky, Curator of the Re-Aligned Project, on the streets of St. Petersburg in 2013.
Pyotr Pavlensky's public art actions "involve the actual power mechanisms". His work has involved the use of his own body using harsh yet highly poignant metaphor. His performances of sewing his mouth closed in protest against the arrest of Pussy Riot, lying naked in barbed wire to protest harsh laws, and nailing his testicles to the Red Square in front of the Kremlin have gained wide international resonance.
////////////////////////////////
Petr Pavlensky was born in Leningrad in 1984. He received his education from the Saint Petersburg State Art and Industry Academy, named after Alexander von Stieglitz, and the program of the Pro Arte Foundation which promotes contemporary culture. Pavlensky was also a core member in establishing the magazine Politicheskaya Propaganda.
"The human body is something that the power mechanisms, the state and the society try to discipline through prisons and causing injuries. Working with my body I show what the state does with the society. These processes reflect and are a metaphor for what is happening with the social body. Working in public space I manage to involve the actual power mechanisms into my actions."
Selected Projects and Works
Carcass, in front of the City Parliament of St. Petersburg, 2013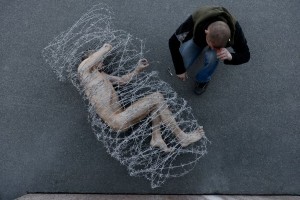 Politpropaganda.com, Political Propaganda, internet journal launched in 2012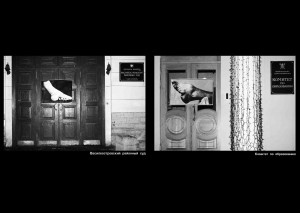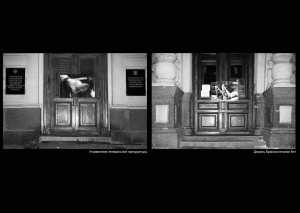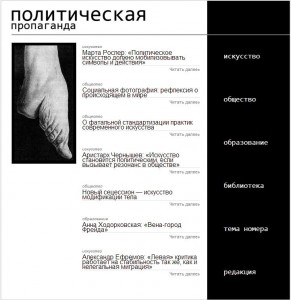 Seam 2012 In fron of the Kazansky Cathedral in St. Petersburg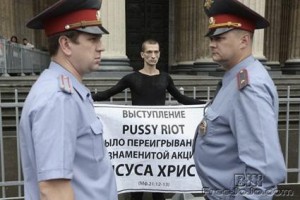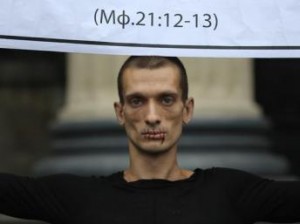 Invincible Victory, installation 2012.