Monstrations Banners on the TKF building. WE AREN'T COMPLAINING ABOUT ANYTHING AND EVERYTHING IS JUST GREAT, REGARDLESS OF THE THE FACT THAT WE HAVE NEVER BEEN HERE AND DON'T KNOW ANYTHING AT ALL ABOUT THIS PLACE.
"We, simple Siberian artists, woke up and – to our surprise – found ourselves at a protest art exhibition in Norway. Here, in Siberia, we organize May rallies with absurdist slogans that are called Monstrations, showing the absence of protest culture and political life in our country in an ironic way. We draw women in balaklavas and then read opinions of experts, who concluded that the halo is dark instead of light, which indicates the triumph of evil powers. The court insists on the fact that our art is a public insult of feelings of all orthodox and catholic believers. In Siberia we deal with prosecutors and militant orthodox believers. Living here we understand that the best curator for an artist is a cop.
But what is it like to speak ironically about that "old dame" Russia, when being in problem-free Norway? How can we, criminals, anarchists, blasphemers, put ourselves in the frame of the cozy exhibition, posing as revolutionaries on barricades, entertaining bourgeois European public?
Siberian savageness doesn't let us to write a long text using abstruse language that is spoken in contemporary art galleries, and conscience can't find an excuse for empty demagogy on safe territory. We don't have an answer to the questions of who we are and what we are doing here, but we try to stay honest. We complain about nothing, we like everything, even though we have never been here and we know nothing about this place".
[The phrase itself is a direct quote from a slogan first used by the "Collective Actions", an artist group including, most prominently, Andrei Monastyrski]
RUSSIAN VERSION, dropped from roof of the TKR: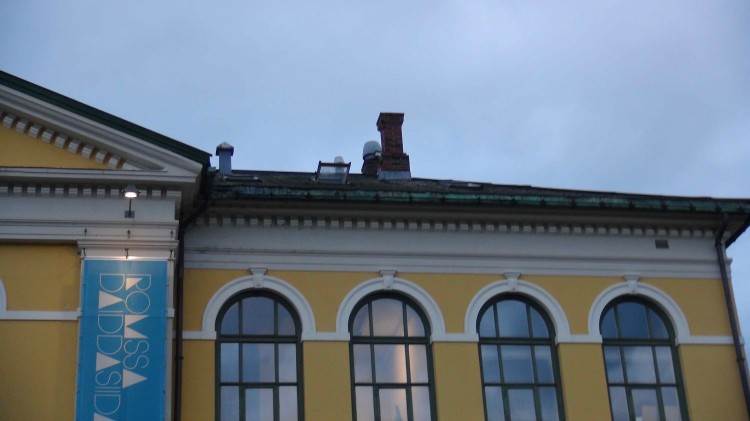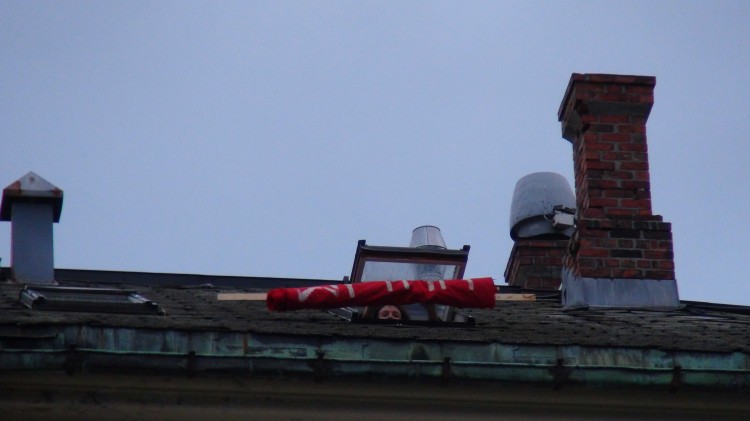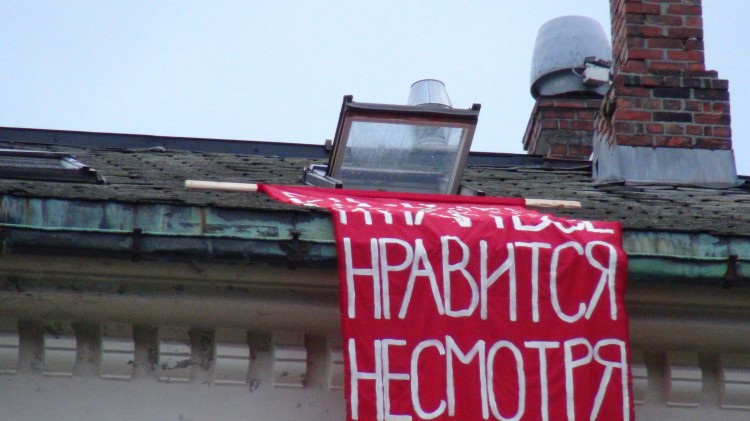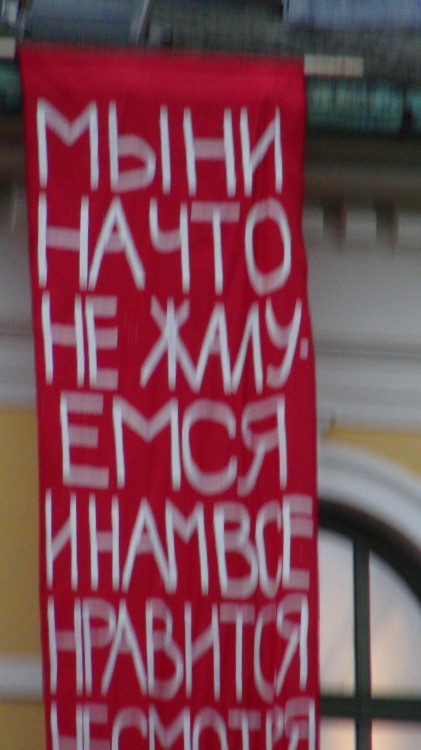 SAMI-LANGUAGE VERSION on the flagpole of the TKR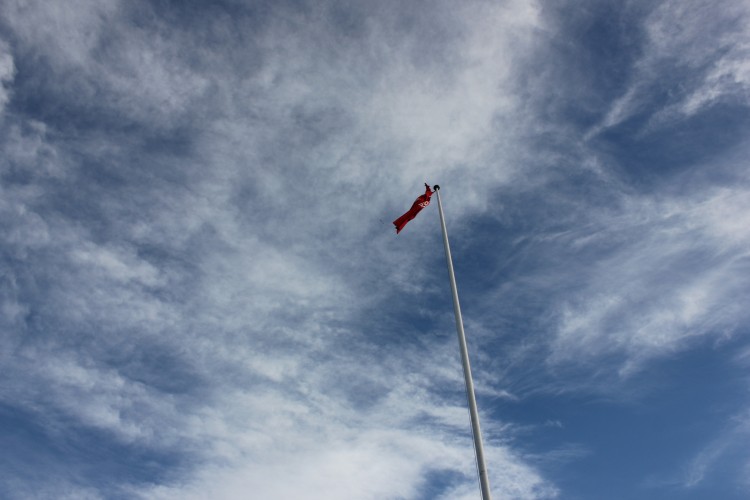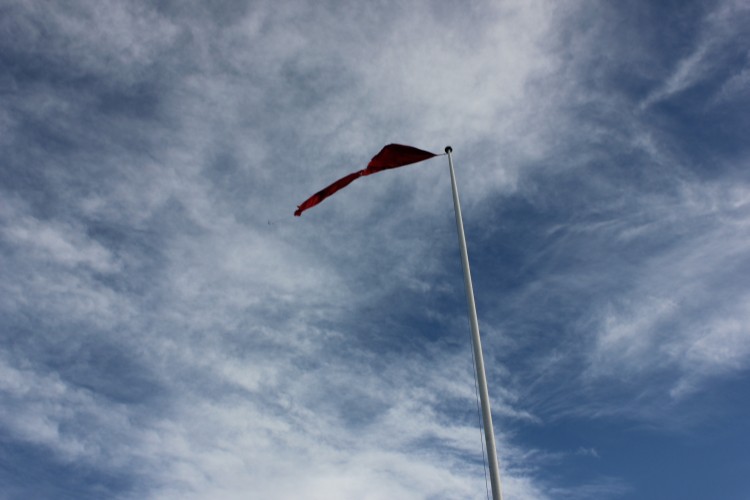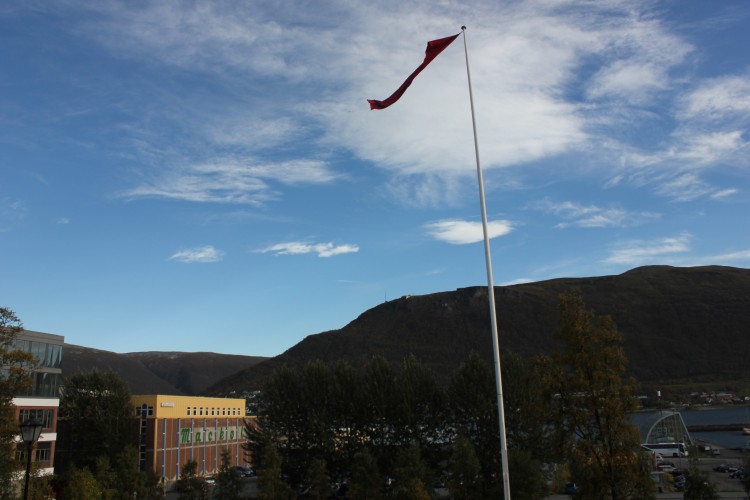 ENGLISH version, on the staircase banister of the TKF