Works:
For BACK TO (THE) SQUARE 1: Hunger Wall (performative action and installation of Finnish round bread and wood), Sea Level (video), Diver in Ramallah, (Photo-print on foil under plexiglass), Concrete (video), Football (sculpture). See installation views.

For TO THE SQUARE 2: Dis-/Obey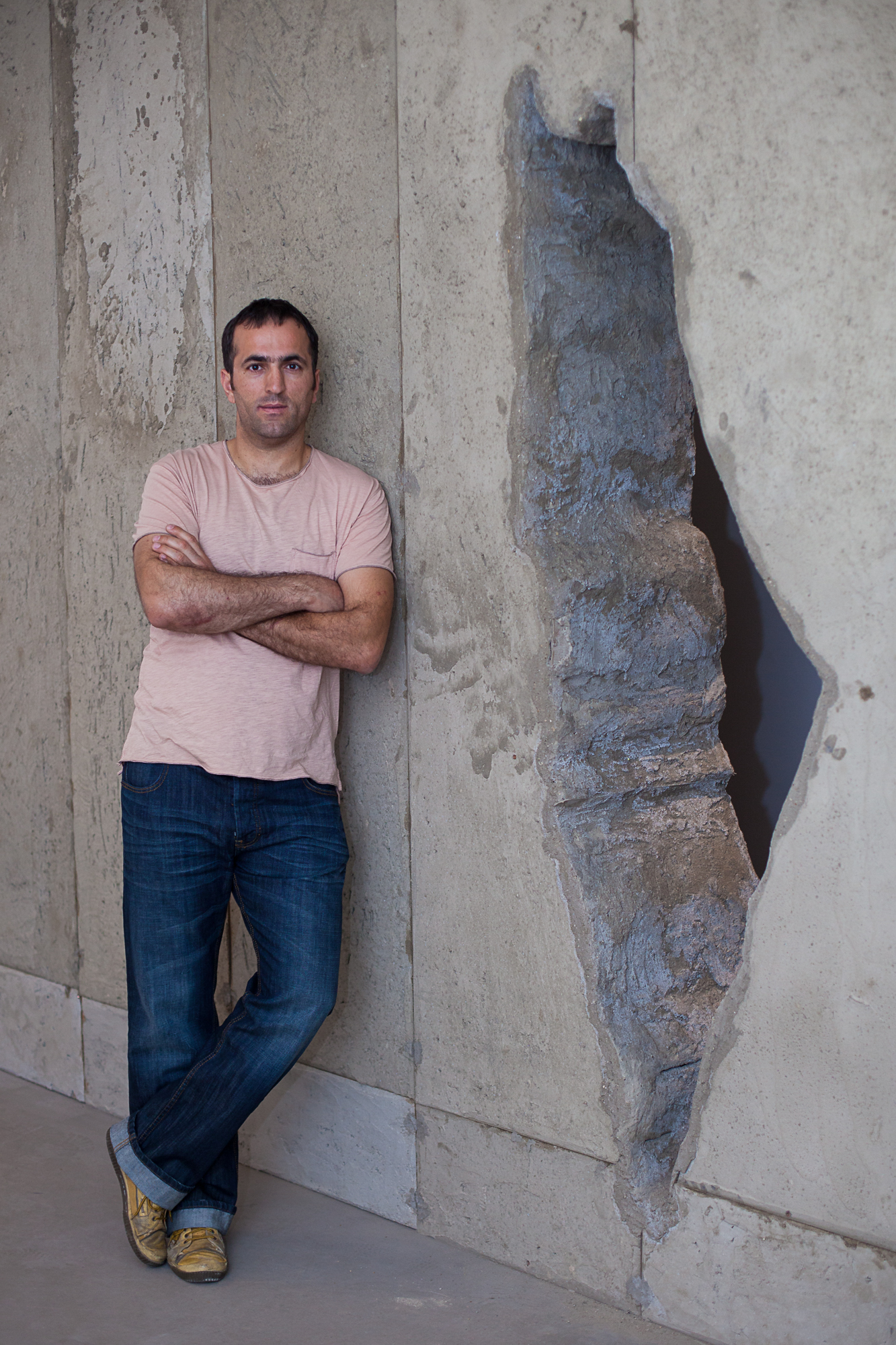 Palestinian artist Khaled Jarrar works with photography, video and performance to interrogate the problematic situation in his native country, particularly the question of recognition of the State of Palestine and the militaristic discourse around this. He uses his artistic practice as a means of thinking about the questions of conflict, nationhood, home and belonging.
Jarrar is also a filmmaker, whose documentary, The Infiltrators (2012), won several accolades at the Dubai International Film Festival. The film was screened as part of  Back to (The) Square 1 at the Andorra cinema on March 2014. Jarrar's new commission was seen at To The Square 2 in Lasipalatsi Square, August 2014.