Floor-projection of video-documentation of this action of May 3, 2013. The curators take responsibility for the installation with 250m of barbed wire, which was not of Pyotr Pavlensky's conception.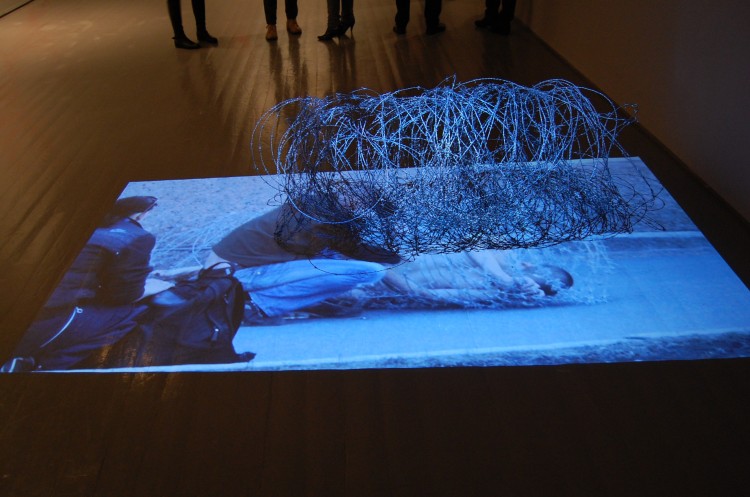 In this action-performance, Pyotr Pavlensky lay naked inside an enormous roll of barbed wire in front of the St. Petersburg Legislative Assembly. This protest against ever more draconian laws being passed illustrated how, in the artists words, "every move you make, causes pain".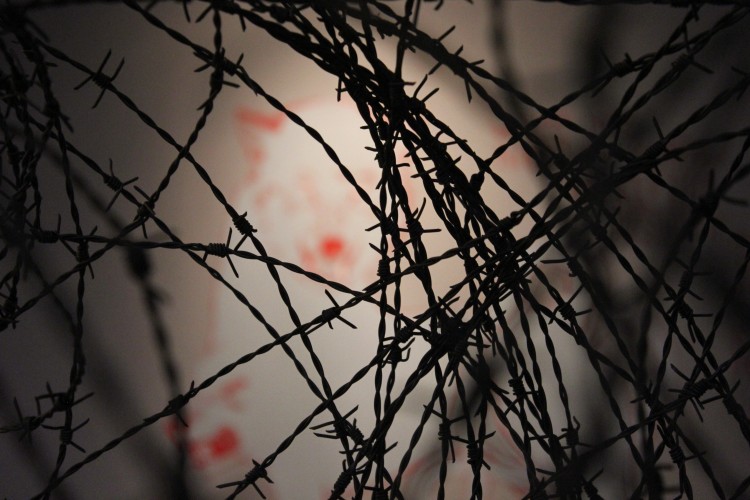 Carcass immediately drew the attention of passers-by and security personnel. As the artist puts it, "these projects are created by everybody involved. Some things are just impossible to predict. For instance with Carcass, I could not predict that a naked man would be taken into the main entrance of the Legislative Assembly's building, because even officials enter through the staff entrance on the side. It was done by the police who joined and participated in the process." (http://www.sptimes.ru/?action_id=2&story_id=37455)
Soon later the authorities brought Pavlensky to a psychiatrist, in an attempt to have him declared mentally unfit for freedom. Luckily, the doctor was unwilling to confirm this, and declared the artist perfectly sane. After a further day in custody, no clear charges could be found against the artist, and he was released to general surprise and public sympathy.
Social and traditional media attention the entire process resulted in the action gaining wide international resonance.