er et kollektiv bestående av "regissør X", som lager film om sosiale tema som migrasjon, og "regissør Y", en fotograf, designer og aktivist som står bak filmer om Voina, blant annet A Road that Feeds Us.
Pussy versus Putin
Synposis
Pussy Riot og deres støttespillere er hovedpersoner i denne filmen, som er laget av folk som dokumenterte punk-bandet fra de startet til de ble fengslet. Vi følger oppstarten av bandet, øvinger, innspillinger, offentlige opptredener, arrestasjon, tiltale og rettsaken mot dem og demonstrasjonene til støtte for dem utenfor tinghuset. Dette er ikke en dokumentar av det slaget som benytter virkeligheten til å lage en moralsk fortelling. Den overlater til betrakteren å gjøre seg opp sin mening om saken.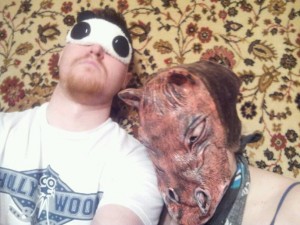 Kort biografi:
Regisør: X
Kortfilmer som tar opp sosiale problemer: personer som våkner opp fra koma, en innvandrer og hennes far. Borgerrettsaktivist og feminist.
Regisør: Y
Fotograf, designer og borgerrettsaktivist; har lagd filmer om Voina ("A road that feeds us") og andre sosiale temaer.