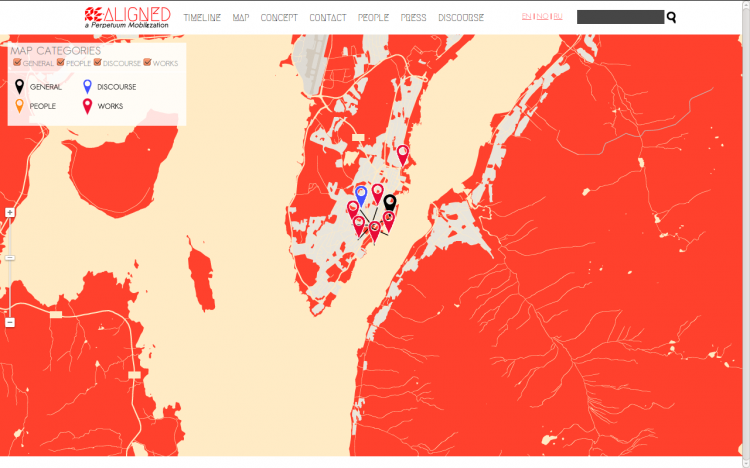 WWW.RE-ALIGNED.NET is changing, perpetually. In the coming days, texts and documentation of the WORKS of the exhibition "RE-ALIGNED ART from Russia, Ukraine and Belarus" will be published, one by one, ONLINE.
We have STARTED ALREADY, but much more is to come. Please join us!
Our website is our ONLINE media-rich CATALOGUE, expanding far beyond the "Map Poster" published in print for the physical opening. We are publishing not only descriptions of the works and papers presented in Tromso, Norway, but describing their context and significance.
The RED markers for WORKS on the MAP at Tromsø (zoom in!) will multiply in the online phase of this ongoing project, curated by Ivor Stodolsky and Marita Muukkonen of Perpetuum Mobilε.